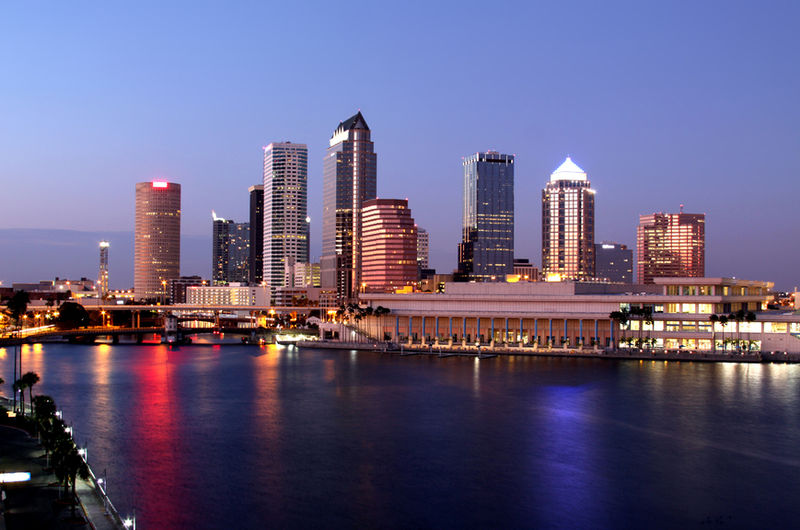 Tampa offers the perfect combination of business and beauty. Part of the Tampa Bay metropolitan area, Tampa sits right on the beautiful Gulf Coast of Florida, and has been ranked the 5th best outdoor city by Forbes Magazine.
Tampa Bay Homes for Sale
Tampa real estate is as diverse as the city itself. If you are a foreigner considering buying real estate in Tampa, Florida, you will want a real estate guide who can find the Tampa real estate that is ideal for you and your lifestyle.
Contact us today to discover the best real estate opportunities in Tampa, Florida.
Tampa Bay Lifestyle
Like other locations on the beautiful Gulf Coast of Florida, Tampa offers plenty of sunshine, sand, and views of water. With its semi-tropical climate, Tampa allows you to enjoy outdoor recreation year-round.
In Tampa, you can enjoy anything from professional sports to performing arts. Sail along the coast; fish from a pier or deep-sea charter; play a game of golf; enjoy a roller coaster ride at Busch Gardens; attend a ballet or a hockey game…
Whether you desire rest or recreation, Tampa offers it all.
Where is Tampa, Florida?
Tampa is the county seat for Hillsborough County and is located on the west coast of Florida, on Tampa Bay near the Gulf of Mexico.